Cheapest Places To Travel in Asia
Travelling can be both fun and educational. But when we think about travelling, the first question that comes to our mind is, well, our wallets. Travelling on a budget can be difficult, but the world's largest continent has a lot to offer. So, here are top 10 budget friendly and cheapest places to travel to in Asia: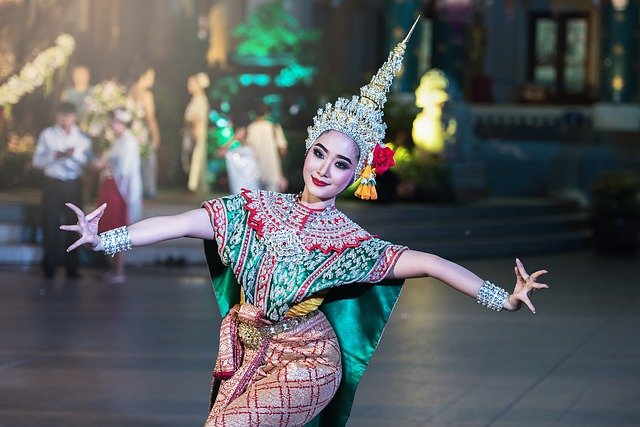 Cambodia:
With 40 main islands that they have sovereignty over, Cambodia is a city bustling with life. The beautiful temple of Angkor Wat, featured on the country's flag, is a national symbol and has been significant in Cambodian history. The botanically decorated exterior and geometric moats around the temple make for stunning scenery. Cambodia is an environmental marvel, with low-lying plains, diverse wildlife and light hills around the border of Vietnam.
Some of the best places to visit in Cambodia are the beautiful riverside city of Kampot, the small town of Kratie with its beautiful sunsets, Sihanoukville, which make for amazing snorkeling and Kayaking spots, Siem Reap, with night markets, traditional craft shops, silk farms and the aforementioned temple, Koh Ker, with a captivating history, and Phnom Penh, the capital city, which is a living archive for Cambodian history and home to the Royal Palace.
Vietnam:
Sharing borders with China, Thailand and Cambodia, Vietnam has one of the most complex and fascinating histories in the world. The country's culture, traditionally, is based on humanity and harmony. Some of the most interesting places in Vietnam are Cu Chi Tunnel, used by Viet Cong soldiers for hiding and communication during the 1960s, the Temple of Literature, Vau Mien, dedicated to Confucius in Hanoi and home to Imperial Academy, the country's first national university, Independence Palace or Reunification Convention in Ho Chi Minh City, the War Remenants Museum with exhibits from the First Indo-China war, Ben Thanh Market, an important historical symbol of Ho Chi Minh, CônĐåo, with sandy beaches and coral reefs and home to the Bay canh Lighthouse from the colonia era, Hanoi Old Quarter, with its old Vietnamese customs and beautiful architecture, HoanKiem Lake, with beautiful gardens and weekend festivals, and the Ho Chi Minh Mausoleum the resting place of President Ho Chi Minh. With its beautiful attractions, facinating customs and affordable travel rates, the country stands second on our list.
Thailand:
The south-east Asian country is famous for its beaches and beautiful scenery. It also features beautiful temples and numerous ancient ruins. The capital, Bangkok, hosts the beautiful Grand Palace, WatPhraKaew, or the Temple of the Emerald Buddha, the WatArun Temple, the Temple of Dawn, and the enormous reclining Buddha in the Wat Pho Temple.
Aside from all that, Bangkok also features beautiful canals and a happening nightlife. Thailand also has numerous shopping centers And markets, some of the best of which are Chatuchak Weekend Market, with its large collection of shops which feature pretty much every comodity imaginable, Rod Fai Market and open bazaar selling old and vintage collectibles, Ratchada Train Market, with everything from antiques to food stalls, Saturday Walking Street by the Wualai walking street, Warorot Market, with all kinds of food special to Thailand, Cicada Market, with street artists, art, clothing and décor vendors, and Hua Hin Night Market, one of the most famous landmarks in Hua Hin.
Indonesia:
With thirty-four provinces and over seventeen thousand islands, Indonesia is one of the most famous tourist destinations and cheapest places to travel to in Asia. With local rulers open to absorbing foreign customs for centuries, the country is a mosaic for different cultures. Today, Indonesia contains of over a hundred different ethnic and native groups. Whether you are looking for beautiful beaches, a long hike in the forests to look at endangered animals, places to snorkel, or look at beautiful coral reefs, Indonesia is the place for you.
Some of the best places to visit in Indonesia are Raja Ampat Islands, a cluster of islands near Papua New Guinea known for its versatile marine life and home to seventy five per cent of all known coral species, Tanjung Putting National Park, home to the endangered orangutans, Flores Island, known for its colourful crater lakes, Torajaland, almost untouched by Western influence, known for its peaked houses and famous funeral rites, Bukit Lawang, a small village to the east of GunungLeuser National Park that works on preserving the dwindling number of orangutans, BromoTenggerSemeru National Park, the barren volcano with an ethereal quality because of its constant submergence in smoke, Lombok, with its tropical forests, beautiful waterfalls, and numerous volcanoes, Komodo National Park, home to the Comodo Dragon, the latest living lizard on earth, Yogyakarta, the last Indonesian city with a monarchial form of government, famous for its temples of Borobudur and Prambanan and an important education center, especially for fine arts, and Bali, with its beautiful beaches, volcanoes, rice fields, and thousands of Indonesian temples.
Sri Lanka:
A South Asian island country just off the coast of India, Sri Lanka has one of the furthest reaching documented history, with proof of prehistoric human settlements. With its Rick cultural heritage and its reputation as a major trading hub, Sri Lanka happily sits as number five on the list.
The country has a diverse population, with a multitude of cultures, languages and ethnicities. Some of the coolest spots in Sri Lanka include Sigiriya, the fortress dating back to fifth century CE and a UNESCO World Heritage Site, Udawalawe National Park, which is home to one of Sri Lanka most beloved animal species, elephants Haputale Mountains, which hosts one of the most famous tea plantations in the country, Arugam Bay, with amazing beaches, Yala National Park, that servers as a sanctuary to the dwindling population of leopards, untouched islands, with a Dutch fort built from coral and the giant baobab tree, Kandy, the city that served as the capital to the ancient kings, the numerous temples of Colombo, most of which are dedicated to Buddha, and Jaffna, with a well worn Tamil culture. Lastly, and we couldn't put this on the list, Sri Lankan seafood is the stuff of dreams, so do give it a try.
Nepal:
Its name was first recorded in the Vedic texts, Nepal is a landlocked country in South Asia. Its latest constitution was established as recently as 2015, and it has not been a monarchy since 2008. Nepal has plenty of wonders waiting to be explored. It is home to eight of the world's ten highest peaks, and this includes Mount Everest, the world's tallest mountain. In fact, Nepal has over ninety peaks that reach over the height of seven thousand meters. Katmandu, Nepal's capital, is also the largest city in the country.
Some of the best places to visit in Nepal are Pashupatinath Temple, located on the banks of the Baramati River and a designated UNESCO World Heritage Site, Nagarkot, a hill station that used to serve as a retreat for the royal family, Chandragiri, famous for its cable car ride, The Boudhanath Stupa, another UNESCO World Heritage Site, Mount Annapurna, which makes number ten on the list of world's tallest mountains, Chitwan National Park, home to a large variety of both flora and fauna, Langtang National Park, famous for its trekking trails, Trisuli River, with numerous water sports available, Bhote Kosi River, the steepest river in Nepal, among other places.
Myanmar:
A Southeast Asian nation of more than 100 ethnic groups, Myanmar, formerly Burma, is home to markets, parks, lakes, Pagodas antiques—you name it. Naypyitaw, the country's capital,  is one of the most beautiful cities in Myanmar, and its name directly translates to, "abode of the king". No wonder, it is listed amongst one of the cheapest places to visit in Asia anytime during the year.
Some of the best places to visit in Myanmar are Mount Popa, located in Mandalay and A wonderful place to go hiking, Chauk-Htat-Gyi Buddha Temple, featuring a 65-meter reclining Buddha, Shwedagon Pagoda, the gilded sacred Pagoda that is over two thousand years old, Bagan, an ancient city with more than two thousand Buddhist monuments, Inle Lake, the second largest lake in the country with a huge variety of aquatic life, Ngwe Saung, famous for palm trees, blue seas and amazing seafood, Kyaiktiyo Pagoda, standing on a boulder that seems to defy gravity with how perfectly it is balanced on Mt. Kyaiktiyo, Kakku Pagodas, filled with stupas to the brim that makes you feel like you have stepped somewhere outside time, Mahamuni Buddha Temple, housing the revered thirteen feet tall Buddhist scripture, Kalaw, with its trekking trails on Shan Hills, and Mandalay, which perfectly highlights Myanmar's rich culture.
Pakistan:
Located in South Asia, Pakistan is the world's fifth-most populous country and recognized as one of the cheapest places to travel to in Asia. The place is home to several ancient cultures and a diverse variety of wildlife. Some of the best places to visit in Pakistan are Karakoram Highway, which can be called the ultimate road trip with its length ranging a whopping eight hundred and five miles, Islamabad, the country's capital and a perfect blend of culture and nature, Nanga Parbat, with its beautiful fairy meadows which give a beautiful view of the mountain, and Lahore, home to the beautiful Badshahi Mosque.
Laos:
This Southeast Asian country is known for its mountainous terrain, architecture from the French Colonial period, and beautiful monasteries. Vientiane, the capital city, is a testimony of all mentioned above, with its beautiful architecture ad Buddhist temples. If you are searching for some of the hidden travel destinations and cheapest places to travel to in Asia then Laos should be in your list.
If visiting Laos, some of the most beautiful sights are LuangPrabang, a UNESCO World Heritage Site with its royal palaces and numerous temples, That Luang, a national symbol located in the capital city and the holiest place in the country, VangVieng, a beautiful mountain town just off Vientiane, great for backpacking and full of natural wonders, Wat Si Saket, the only temple that survived after the destruction in 1828, Bolaven Plateau and Tad Fane Waterfall, Bokeo, a beautiful province located on northern Laos famous for its natural resources, traditions and rich culture, XiengKhuan or Buddha Park, with over forty Buddha statues, including the famous reclining Buddha, the Plain of Jars, one of the most unique and baffling prehistoric sites in Southeast Asia full of jars carved from sandstone and granite over two thousand years old, Vat Phou, temple ruins near the Phou Kao Mountain, and That Ing Hang Stupa, an important place for worship.
Malaysia:
A mix of at least four different cultural blends, Malaysia is one of the cheapest places to travel in Asia with your family. The country's capital, Kualalumpur, is home to tall skyscrapers and bustling shopping centres. Malaysia is the perfect blend of nature and urban life, famous for both its rainforests and tall buildings.
Some of the best places to visit in Malaysia are PETRONAS Twin Towers, with postmodern architecture, Islamic art and an area big enough to get lost in thrice over, Langkawi, a group of more than a hundred islands with their famous beaches, Tunku Abdul Rahman National Park, accessible most easily by a ferry, Malacca, with an interesting architectural style that contrasts the rest of Malaysia, Penang, a designated UNESCO World Heritage Site, Taman Negara National Park, the longest rope walkway in the world and diverse wildlife, Kota Bharu, on Malaysia's western coast, with beautiful Mosques and numerous religious sites, The Genting Highlands, a resort in the Titiwangsa Mountains with theme parks, restaurants and nightclubs, SepilokOrangutan Rehabilitation Centre, which, as the name suggests, is a rehabilitation center for orangutans, and the world's first at that, Kuching, the name translating to cat, because of a miscommunication between the locals and James Brooke.
What next?
Asia, submerged to the brim with cultural differences, is full of wonders to be seen and places to be explored. The above travel guide covers some of the most popular and cheapest places to travel to in Asia all around the year. No matter how well its wonders are described, they're simply breathtaking when you see them in person. So if you're thinking of packing your bags and setting off on an adventure to Philippines, we can offer you a trip that helps you make the best of your time there. Until then, keep up the wanderlust. Check our other travel guides to explore the cheapest places to travel in the world.