Mission World Travel is a big success story and there are a lot of hardworking people behind it.
Here is our team of experienced writers who made this travel blog a real masterpiece.
——————————————————————————————————————————–
SOHAIB ANSARI
He is an adventurer and travel writer with over 5+ countries, and shares his experiences through captivating articles and guest posts. He inspires globetrotters worldwide by providing unique ideas and comprehensive world travel guides.
His vivid storytelling and descriptions bring destinations to life, making readers feel like they are traversing alongside him.
——————————————————————————————————————————-
ABHISHEK KUMAR
A resident of Jhumri Telaiya, a small city of Jharkhand, Abhishek is an ambivert by nature, i.e. sometimes introvert and sometimes extrovert. He loves hanging out and visiting new places with friends, meeting and interacting with new people, getting involved in adventurous and social activities, reading English novels, and exploring his life.
You will always find so many movies of the diverse genre, especially Hollywood, in his phone and laptop because of his cinephilic nature. Rather than only traveling to new places, he also likes to explore those places.
——————————————————————————————————————————
SHABNAM GUL
Shabnam Gul is a passionate writer from Kolkata, India. She holds an MBA in Marketing, as well as diplomas and certificates in International Business and International Marketing from Europe Academy.
She is a travel writer as well who loves to explore new places and share her experiences with others. She is passionate about writing, and she believes that words can be powerful tools for communication and understanding.
——————————————————————————————————————————–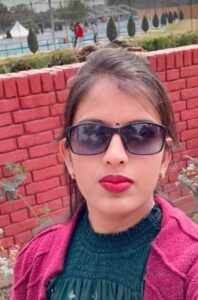 MANALI GUPTA
She is in the tourism profession for years and won many awards because of her contribution towards the tourism industry. You can feel everything when she puts her experience into words while writing blog posts on this site.
She is also looking after advertising and outreach management of Mission World Travel and she is the right person to talk if you have any queries related to brand promotion.