Top Things To Do in Beijing
Beijing, The world's most popular national capital city in China. It is known for its historic charm and rich culture. Feeling its deep cultural roots, The capricious city never left a chance to surprise you with limitless Beijing things to do. Experiencing the absolute bliss of tasting varieties of dishes at Local Restaurants is fun. Tourists feel amazed by Ancient architectural structures, Museums, and Historical Sites. If you are looking for some of the best things to do in Beijing then you must browse through the following travel guide: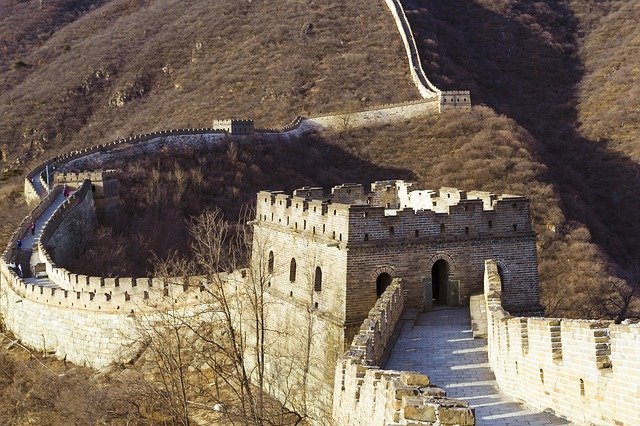 STUNNING VIEW OF GREAT WALL OF CHINA
The great wall of China is one of the greatest and longest sights of the world which can be seen from the moon. It extends to 4000 miles. The Simataisections offer to see the night view. One can have a breathtaking and stunning view of these walls by walking through Mutianyu. No wonder tour to the Great Wall of China is listed amongst one of the top 10 things to do in Beijing China any season during the year.
The FORBIDDEN CITY
It is a must-see attraction for Tourists to Beijing located in the north of Tian'anmen Square. It was certainly forbidden to ordinary people that's is so named. It is the lavish heart of China, built in 1420 during the early Ming Dynasty. Its palatial structure displays the culture of traditional Chinese architecture, which suits the capital of the world's largest Nation. The imperial living and governing quarters, valuable artworks, and traditional gardens are some special things to wonder about in the Forbidden City. One may spend 2-3 hours at least to visit.
THE TEMPLE OF HEAVEN
The temple of heaven park was known as the most ancient sacrificial building where the Emperor of the Ming Dynasty worshipped. They pray for good harvests. There is a connection between the temple of heaven and Earth. Emperor called themselves as Tianzi means "The sons of Heavens". Although it does not attracts so much except Chinese People in traditional costumes, dancing, sword fighting, or playing hacky sack. The Hall of Prayer for Good Harvests is known as the best structure in the Temple of Heaven.
RIKSHAW RIDE THROUGH THE HUTONGS
The structure of Hutong's village homes gives a brand new look to a village as one has never seen it before. They build whole new grey brick walls on top of existing walls. The local family lives in Hutongs lives in a very authentic way represents the traditional Beijing Life. For a different experience, Tourists may never lose the opportunity to stay with them and enjoy cooking foods.
BEIJING OPERA PERFORMANCES
This place is well known for the culture and high-class performance-based Theatre, where People with attractive costumes, the overall makeup, Demanding choreography, Their distinctive vocal style attract Tourists differently.
PANJIAYUAN ANTIQUE MARKET
Panjiayuan Market is known as the best arts, crafts, and antique market in China. Every day hundreds of od Sellers offer their glorious collections of curious, arts, antiques, and collectibles to around 50 thousand visitors. The market attracts people by their thousands of stalls selling those Chinese arts.
EXPLORE THE 798 ART DISTRICT
Tourists having a great desire and interest in the Beijing Culture should go here. It is one of the most amazing district artistic energy which attracts China's famous boutiques, Every September, Beijing Design week grasp the 798 Art District. Several Designers and Professionals From around China across the Globe comes for the annual extravaganza, sharing events, Exhibitions, Installations, Seminars, and Lecture over seven-eye opening days
Beijing QueerFilm Festival
It is held every year, using an underground location to screen films and hold events. Movie Buff also visits the China National Film Museum on nearby Nanjing Road which is called a massive modern museum dedicated to the history of Chinese Cinema The combinations of Bright pipes, streaked towers, Exposed walls may be seen in every place in this Theatre. Apart from arts, Cafes Bakeries are also there for great fun and enjoy
KUNG FU OR ACROBATIC SHOW
The acrobatic show in Chaoyang Theatre is the most exciting show ever seen. Mostly Children would prefer to spend a night that visually shows with a fast-paced plot and very impressive martial art skill. They show their talents and strength by jumping hoops, rotating plates, chairs, and umbrellas. That flexible body and their way of dancing with each step give you another level of enjoyment as many people can spend the whole night watching it.
WANDER AROUND BEIHAI PARK
This place gives so much relaxation. If you are the one who loves nature deeply and enjoys must visit this. People come to heal themselves as the flourishing trees, the blooming flowers look like scenery and wanted to talk with peoples. This garden covers an area of 71 Hectares.
People often love to come here to discuss official business, held banquets, or people can take a boat ride here in the Lake. If you are looking for fun things to do in Beijing with kids then this should be on our priority list.
BEIJING ZOO
The most attractive part which attracts people is the Pandas of this Zoo. They roam through the entrance gates of the zoo. Another attraction is the Aquarium where people can varieties of fishes with different types and colors also you will enjoy the marginal life show by those animals. No wonder, it is one of the best places to visit in Beijing that you must add to your itinerary.
TASTE LOCAL BEIJING SNACKS
If you are a great food lover, you must try the delicious food of Beijing. This includes a variety of snacks such as fried dough rings, rolling donkeys, doornail pasties, and sugarcoated haws. These snacks you may find in Nanluoguxiang, Ghost Street, and Wangfujing Snack Street
BEIJING OLYMPIC PARK
It is the place where the 2008 Beijing Olympic Games and Paralympics took place. It covers almost 2,864 acres of land which includes the Central Section as Bird's Nest and Water Cube.
The unique structure of Bird's Nest enhances a great value in the terms of art and Architecture. Along with this, there is a National Aquatics Center is known as Water Cube. The concept of its designing is originated from the alignment of Soap bubbles. Earlier Chinese belief that the sky is round and earth is square, and that's why Nature keeps accord. Together these structures featured very well. Traveling in these kinds of the section may feel your friendliness.
Apart from this, there is one more part of the attraction and that is Ling Long which is the highest building in this Park and served as International Broadcasting Corporation during the Games. The alternative changing color brightens up the Tower which gives a very charming look during the Night.
NORTHERN SECTION CONSISTS OF OLYMPIC FOREST PARK
The Olympic forest park is located in Kehui Road, which can be seen as the ending point of the Central Axis. Its Southern Garden is featured by artificial landscape with the Bohai Sea and Tian Shan Mountain while the Northern Garden looks more closure to Nature. There is an Expressway that crosses over 5th Ring Road and makes a look at the ecological corridor between these two districts.
SOUTHERN SECTION-THE SPORTS CENTER
All the venues with this section were used for the Asian Games including the Stadium, gymnasium, and Ying-dong Natatorium. Besides this, there is the China Ethnic Cultural Park and Museum. It shows the 56 ethnic groups of China. Tourists may spend a day of their tour by taking part in various festivals and experience the culture. With the great architecture designs, spectacular landmark buildings, Towers, majestic landscapes, The Olympic Park successfully combined sports with Nature providing a wonderful development of Man and nature.
WHATS NEXT?
If you are too much fond of wondering the cultural theme and very curious to know about the past stories This place is for you. This makes you feel the past and forget about the Present You started living in the Past and never get tired!! Now you know what to do in Beijing, you can go ahead and plan your vacation with total enthusiasm. If you are planning to explore some other places to visit near Beijing then check our Asia travel guide.
About Author: ANJALI KESARWANI is a diligent writer who writes down her travel experienced through regular travel blogs.