Best Honeymoon Destinations in India
Are you a newly married couple? Then, your marriage is going to be incomplete if you will not opt for a honeymoon to a place, where both of you can lose in each other's eyes holding hands of each other. And for a honeymoon, it's really not necessary to search for any place abroad, but rather India has so many places, which can be called as pure 'honeymoon destinations'. Let us have a glance at some of the best honeymoon destinations in India, which can make your honeymoon with your life partner memorable forever: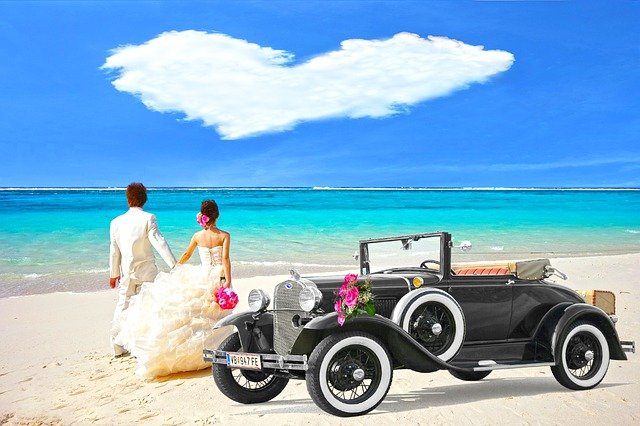 Whenever it comes to tour and travel, who would not enchant the name of Goa? But, other than casual tour and travel places, Goa is one of the most famous honeymoon destinations of India for December. People not only from India but rather from all over the globe visit Goa to honeymoon with their partner. Goa has a unique aura, which will make your mood more romantic than ever.
If it's about beaches, then Butterfly beach, Vagator beach, Anjuna beach, Ashwem beach, Morjim beach, etc. will welcome you and your partner to romance on their white sand. Other than beaches, if you and your partner are solitude-lover, then Goa has so many islands to visit, such as Grande Island, Chorao Island, Vanxim Island, Conco Island et cetera, which will provide you with the occasion of spending some peaceful moment with your beloved away from the everyday hubbub of Goa. Goa also has so many nightclubs, such as Cafe Mambos, Hilltop, Cape Town Café, Monkey Valley, and others waiting for you if you and your beloved are fond of nightlife.
This destination offers picturesque views of nature, adventurous water sports, unique Goan food along with the warm weather, which you can enjoy honeymooning with your partner.
If you and your partner are willing to have some cultural experience while on honeymoon, then Rajasthan is one of the top honeymoon destinations in India. Totally divergent from other places of India, Rajasthan is prominent for its culture in the whole world.
Top tourist cities such as Jaipur, Jaisalmer, Jodhpur, Udaipur, Bharatpur, and others will enthrall you so much. Mount Abu, the only hill station in Rajasthan is a worth-visiting place with your partner during your honeymoon. Along with the cultural experience, you and your partner can also have a historical experience of honeymooning in Rajasthan. Palaces such as Fateh Prakash Palace, Jal Mahal Palace, Lake Palace, Amber Palace, Deeg Palace, et cetera, and forts such as Amber Fort, Mehrangarh Fort, Jaigarh Fort, Chittor Fort, Jaisalmer Fort, et cetera, will pull you back to the glorious history of the state.
And if you and your partner belong to the category of that typical Indians who like spicy food, then the traditional spicy cuisines of this state will have a long-lasting effect on yours and your partner's tongue. Apart from this, you can create a photo album of photographs wearing the traditional Rajasthani outfits with your partner standing in the famous forts and palaces of the cities.
You and your partner can have a ride of a camel and elephant, which will enliven your soul differently. Other than all these, you can also carry so many artistically unique souvenirs with you returning to your city.
Do you want to visit Scotland to honeymoon with your lifemate?
But, you don't have enough budget to visit this foreign country.
Why to worry when your own country has the similar option. Seems peculiar? Isn't it?
Scotland in India?
But, there is a small town in your country in its southern part, which is prominently known as the 'Scotland of India'. Situated in Karnataka, and also known by the name of Kodagu, Coorg is one of the well-recognized and cheapest honeymoon destinations in India where you can feel like been at foreign country.
You and your partner can enjoy the scenic views of the mountains such as Tadiandamol Peak, Brahmagiri Hill, et cetera, waterfalls such as Abbey Falls and Iruppu Falls, idiosyncratic coffee plantations, Dubare elephant camp, Raja's seat, and Pushpagiri wildlife sanctuary, holding hand-in-hand of each other in this small city. You and your partner can also visit Namdroling Nyingmapa Tibetan Monastery, which is one of the top ten Indian monasteries, situated near Kushalnagar.
So, if you and your partner want some desi Scottish honeymoon experience, then you should opt for Coorg.
Kerala, also called 'God's Own Country', will welcome you and your partner as a newly married couple in its natural lap of being one of the unique honeymoon destinations of India. Famous for its beautiful hill stations, refreshing beaches, and tranquil backwaters, Kerala will make your honeymoon unforgettable invigorating yours as well as your partner's mind. From January to December, Kerala has always something worth visiting for every season.
Beautiful hill stations, such as Wayanad, Munnar, Silent Valley, Gavi, et cetera will provide you with an enthralling experience if you are visiting Kerala in the summer season. Among all these, Munnar is famous for its lush green tea gardens where you can saunter with your beloved, and tree houses to stay during your honeymoon trip.
If your partner loves sea waves and sand, then Kerala has unique beaches in its lap to make your honeymoon germane. Beaches such as Kovalam beach, Varkala beach, Bekal beach, Kannur beach, Payyoli beach and several others are famous romantic destinations in Kerala, where you can lose in the eyes of your beloved.
Other than all these, if you want to spend some solitude with your romantic partner in houseboat watching the sunset, then Kerala has tranquil backwaters, such as Alleppey backwaters, Kumarkom backwaters, Cochin backwaters, Kuttanad backwaters, Kozhikode backwaters, and several others, where you can sail calmly on the waters with your partner.
Kerala has been a center of attraction since the beginning, as it has so many things for a tourist and especially when you are a couple.
So, if you want to honeymoon in the serene lap of nature, then you should go for a honeymoon package for Kerala, and you will never regret it.
Are you a newly married couple who has married in the summer season, and is feeling drenched with sweat, and is searching for some personal cool space where you and your partner may get closer to each other?
Then, going for Mussoorie will be proved a good decision.
Embellished on the foothills of the Garhwal Himalayas, Mussoorie is a hill station, aka 'the Queen of the Hills'. Famous for its enjoyable climate, lush green and cool environment, and awe-inspiring tourist attractions, Mussoorie, especially for romantic couples, is more than a hill station. Holding hands of your beloved, you can visit Benog Wildlife Sanctuary, Lal Tibba, Lake Mist, Mussoorie Lake, Kempty Falls, Camel's Back Road, and Gun Hill settled in the lap of the queen of the hills.
Besides visiting these marvelous places, you can have several activities with your partner, such as tasting mouth-watering Garhwali food, adventure sports like ziplining and sky walking, a cable car ride from Jhula Ghar to Gun Hill, a bike ride on Camel's Back Road, shopping at Landour Bazaar, Kulri Bazaar, and Library Point, and strolling on the Mall Road with your partner. These activities will bring you closer to your partner.
From inception to end, Mussoorie is an all-time favorite for loving couples who want to spend some cool time with each other.
The above mentioned destinations of honeymoon in India is not all-inclusive and there are few more you can add to the list.
About Author: ABHISHEK KUMAR