Best Places To Visit in India
Extremely bustling yet surprising, India is probably the only country where you will find diversity in every corner. This country is famous for different languages, cultures, religions, festivals, and cuisines. Here we have listed some of the top things to do and best places to visit in India that are worth checking out: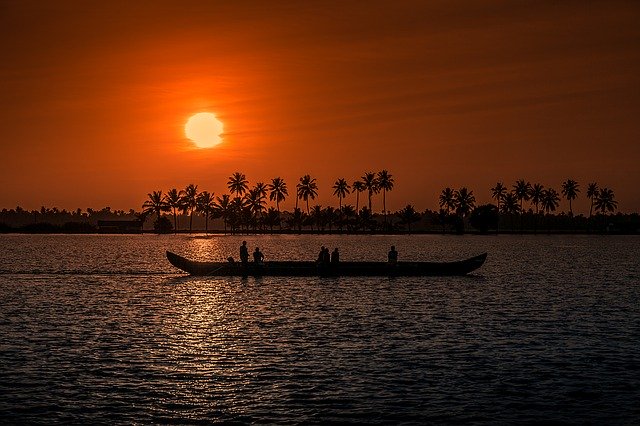 Agra
Millions of travelers around the world come to visit India for the iconic Taj Mahal. And because of that, Agra had earned the spot for one of the best places on the world heritage map. This is the city that makes the world believe in true love with the magnificent creation of Mughal Emperor Shah Jahan.
But Agra is not only about the Taj Mahal, places like Agra Fort and Fatehpur Sikri attract thousands of history and art lovers across the country. This is one of the most popular tourist attractions in India which is also famous for foods, you would not find better Mughlai cuisines somewhere other than Arga. Don't forget to taste famous sweets like Petha and Kesari Jalebi.
Rajasthan
With marvelous palaces, forts, sagas of bravery and rich culture, Rajasthan shows the colorful and iconic sides of Indian tourist attractions.
Jaipur, the capital of Rajasthan (also known as the 'Pink City') is one of the most visited cities in India. Beautiful architectures, monuments, temples, museums bring tourists from all around the world every year. Another popular city in this state is Udaipur, also a tourist favorite spot. The city was founded in mid 16th century by Maharana Udai Singh II at the foothills of Aravalli mountain. Udaipur is also considered to be the most romantic city in India for its picturesque beauty.
Rajasthan is full of wonders, places like Mount Abu, Pushkar, Jaisalmer are also famous tourist spots in Rajasthan India. A large part of Rajasthan is covered by the Thar Desert, India's largest desert. Travelers also like to visit this place for a desert safari which is one of the top things to do in India.
Kerala
Known as 'God's own country, Kerala is one of the popular tourist spots in India for its scenic beauty. From beautiful greenery to picturesque beaches, this South-Indian state has some magical destinations.
Periyar National Park is a popular national park in Kerala and the top places to visit in India in winter. Especially known for wild elephants, this place also offers elephant rides for tourists. Kerala's most beautiful hill station Munnar is covered with lush green tea region, attracts thousands of tourists every year. One of the best activities you must try while visiting this state is Kerala backwaters. Beaches like Varkala and Kovalam can give you peaceful vibes.
Kashmir
Kashmir (known as 'Heaven on Earth') is probably one of the most beautiful places to visit in India in Summer. With beautiful lakes, splendid green gardens and verdant valleys, this place is a dream destination for many people.
The best activity you can have in Kashmir is enjoying a Shikara boat ride on picturesque Dal Lake. The scenic beauty of Gulmarg, Sonmarg and Pahalgam can easily catch your eyes. If you love skiing, you can try it at Gulmarg in winter times (December-March).
Ladakh
Do you want to visit a place where you can just chill out and get closer to mother nature? Then Ladakh is a must visit place for you. This isolated region has become very popular among tourist in past decades.
Pangong Lake, Nubra Valley, Shanti Stupa are the most visited tourist places in Ladakh India. Visit Hemis Monastery and Lamayuru Monastery to have a beautiful experience. Zanskar Valley is probably the most beautiful place in Ladakh, make a visit if possible.
Varanasi
Varanasi is one of the holiest places to visit in India in winter and summer. This place inhabited continuously for more than 3000 years. Varanasi is famous for beautiful temples, ghats and evening prayer.
Most visited temple in this city is Kashi Viswanath Temple, is also considered as one of the most significant Hindu temples in India. Durga Temple is also popular here. One of the popular tourist activities is taking a boat ride to Ganges river and enjoy the spirituality of this city.
Goa
Goa is one of the well-known tourist attractions of India among tourists. The smallest state of India has the perfect mix of culture, history and picturesque natural beauty. Goa is suitable for both laid-back and energetic people.
Beaches are the main attraction of this small state. Some popular beaches are Arambol, Anjuna and Agonda. You can simply enjoy the sunset sitting on some beach or do some adventurous activities, the choice is yours.
Besides these beaches, Goa has some beautiful wildlife sanctuary, national parks, forts and churches. Goans have some mouthwatering cuisines, make sure to try it while visiting there.
Darjeeling
India has some scenic hill stations, and Darjeeling is arguably one of the bests. Located in the northern part of West Bengal, this place is famous for the panoramic view. Tiger Hill is a very popular tourist spot where you can enjoy the sunrise in the early morning. Darjeeling's tea gardens are one of a kind, hench Darjeeling tea is world-famous because of the aromatic flavor.
Darjeeling Himalayan Railway (Toy Train) was declared as a World Heritage Site by UNESCO. Take a ride and enjoy the picture-postcard view of the Himalayan mountains. Some beautiful tourist places to visit in Darjeeling India are the Japanese Peace Pagoda, Happy Valley, Batasia Loop, Rock Garden and Singalila National Park.
Tawang
Tawang is probably the most unknown one in this list of Indian places to visit. Situated in the northeast part of India, Tawan is a small town in Arunachal Pradesh state. This simply exceptional place is known for beautiful monasteries and scenic views. Tawang is also the birthplace of 6th Dalai Lama, Tsangyang Gyatso.
Tawang Monastery is one of the popular places here. Nuranang Waterfall, Pankang Teng Tso Lake, Sela Pass, Taktsang Gompa are some beautiful places in Tawang.
Hampi
A beautiful ancient ruin in India, Hampi had become a World Heritage Site by UNESCO. Hampi was known as one of the wealthiest cities in ancient India. The natural and historical beauty of Hampi attracts thousands of tourists every year.
Hampi has many temples, Virupaksha Temple is the oldest one here. Vijaya Vittala Temple is an unmatched architectural wonder, and considered as one of the favorites places among tourists. Other popular temples are Sasivekalu Ganesha Temple, Hemakuta Hill Temple, Achyutaraya Temple. You can also visit Hippie Island, Queen's Bath, Riverside Ruins and Daroji Sloth Bear Sanctuary.
Rishikesh
Located at base of the Himalayan mountain, Rishikesh is a place of spirituality, adventures and natural beauty. The Yoga Capital of the World earned its global fame when British band Beatles visited the place back in 1968. Although Rishikesh has always been a favorite place among Indian tourists for being the twin city of Haridwar (an important Hindu pilgrimage site).
Most visited places in Rishikesh are Neelkanth Mahadev Temple, Triveni Ghat, Trimbakeshwar Temple, Laxman Jhula and Ram Jhula. If you love adventurous activities, do not forget to try river rafting, flying fox and rappelling.
Andaman and Nicobar Islands
Andaman and Nicobar are a beautiful archipelago in the Bay of Bengal. If you have time, you can easily take a flight to this place. The island used to be used as a penal colony during the British Era. But now it had gained popularity with its magnificent beauty of white sandy beaches and clear blue water.
Some popular places in Andaman and Nicobar Islands are Neil Island, Baratang Island, Havelock Island, Port Blair Cellular Jail. You can enjoy some adventure sports like Snorkeling, Jet Skiing, Sea Kart and Scuba Diving.
What's next?
Apart from the cities above mentioned top 10 places to visit in India, there are several other cities such as Goa, Pune, Nashik, Kolkata, Bangalore, Shimla and Manali which are famous for their unique ambiance. Check out our dedicated India travel guides to get information on these extremely popular cities.