Best Places To Visit in Munnar
Surrounded by lush green vegetation and delightful streams, Munnar is "God's Own Country", so magnificent and beautiful beyond words. The hillsides and the offbeat undulating paths are mesmerizing to people and are a peaceful escape from the hustle and bustle of city life. Soak into the overwhelming beauty of the tea gardens and Munnar is filled with activities for everyone. Munnar is the ultimate destination for the rejuvenation of the soul and mind. The vividness of nature is seen in every shade while visiting Munnar. A place for true travelers, there are magical places in Munnar inducing the wanderlust in you. Check out these top things to do and best places to visit in Munnar: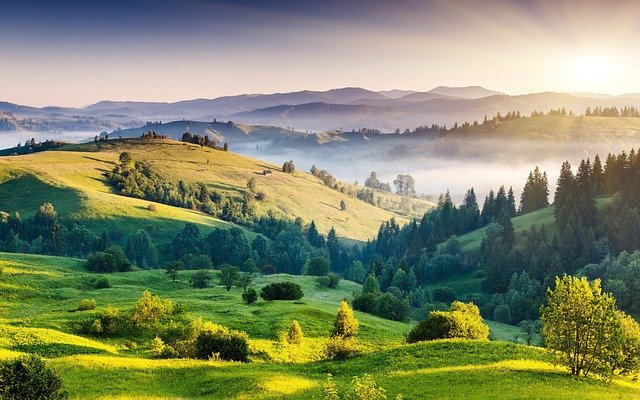 Top Tourist Attractions in Munnar
You can plan your holidays accordingly in Munnar to cover all the important places and landmarks in the city. There are so many things to do and visit in Munnar that you can simply lose count of them. You can take help from an experienced Munnar travel guide or also book through travel websites for seeing the wonders of Munnar.
For all the adventure junkies and fitness freaks, visiting Eco Point can turn out to be a thrilling experience for you with high hill trekking tours with the Eco Point being the highest in Munnar. The point offers stunning views with greenery and serenity from all sides. Trekking to the Top Station is exhausting but worthy of trying. If camping is you think, you can camp at Shola National Park.
The Lakkam Waterfalls located in between hills and surging cascades is an amazing picnic spot and the waterfall is astonishing. Just outside Munnar on the way to Pallivasal, you can plan for a small trek to the surrounding hills. The place is great for one-day trips or even having a picnic with kids thereby making it one of the top 10 places to visit in Munnar with family.
Kundala Dam is Asia's first artificial dam and its beauty and serene environment attract visitors to this awesome place. If you are lucky enough, you can witness the blooming of Neelakurinji flowers that blossom once in 12 years. Boating is an option here with various types ranging from row boating, pedal boating to Shikara rides. The entry fee is Rs. 10 per person with the boating charge Rs. 350 for 20 minutes.
Find peace surrounded by vibrant roses growing in the Rose Garden in Munnar. This garden spread across 2 acres is home to so many other fruits, spices and flower species. Strawberries, bananas, amla, litchi, etc. are found in abundance here. The highlight no doubt of this place is the arrays of roses blooming all the wherein the garden.
Carmelagiri Elephant Park
An elephant safari is a nice idea in Munnar and you can try it at Carmelagiri Elephant Park. It is one of the best places to visit with kids and is a popular tourist attraction in Munnar. You can get short elephant rides for up to 15 minutes making your journey fascinating. This park is open from 9 am to 5 pm daily and the rides cost Rs. 1,150 where you can offer fruit hamper to elephants.
Best time to visit Munnar
Consider visiting Munnar in September and March as the weather remains pleasant at that time. Exploring various places to visit in Munnar turns out to be memorable and sweet.
How to reach Munnar?
The nearest airport is Cochin International Airport located 110km from Munnar. You can also visit Munnar by train or even private cabs and taxis are available for helping you reach your destination. A duration of 5 days is sufficient for enjoying your stay at Munnar.
Accommodations in Munnar
While in Munnar, you can choose between hotels, homestays, and Oyo rooms depending on your budget. If you are planning for a lavish stay, you can opt for Bungalows amidst the tea gardens for a surreal experience.
Other things to enjoy at Munnar
Apart from the tourist attractions, some of the best things to do in Munnar include trekking, mountain climbing, paragliding, trout fishing, and everything that you can dream of. This place is surely going to captivate you. It is so enthralling that you would want to stay in Munnar forever.
Gastronomical journey at Munnar
When in Munnar, try out authentic Kerala cuisine which is purely blissful. All the items are made using coconut milk adding to the flavors of each of the items. The Kerala parotta served with non-veg curries are loved by one and all. Their chicken curries, Rice Roti, are worth trying. Kerala is a land for non-vegetarians and choices for vegetarians are limited. The use of coconut adds richness to the dishes. And being a coastal state, seafood is the primary attraction here. The kinds of seafood are cooked in several styles satiating your taste buds.
Shopping in Munnar
Out of a vacation and not planning for shopping? That is quite not done! Go crazy on the streets of Munnar while shopping for tea, coffee, spices, and other natural oils. The aromatic essential oils like lemongrass, eucalyptus oil, etc. are great for the healing of the body and massages. And it's the place for tea lovers with tea varieties like long leaf black tea, Elaichiflavored tea, freshly grounded coffee, etc. You can also shop for spices like cardamom, clove, black pepper, etc. The banana chips and carrot cakes are specialties of Munnar. Also, keep an eye out on the handicrafts products which are intricately done and beautiful.
What's next?
Munnar is famous for its natural beauty especially its tea plantations. You can explore tourist attractions of Munnar any number of times and you will not be bored at all. The above-mentioned best places to see in Munnar will definitely make your tour memorable. Once you know what to do in Munnar you can go ahead and plan your itinerary.
Concealed between nature's paradise, Munnar has been attracting visitors for such a long time. People love coming here for relaxing and to spend some quality time with their friends and families. Munnar is appealing to the eyes. So, do plan for your next vacation in Munnar and you will not be disappointed for sure! It has so much for its visitors! If you are looking for the best places to visit near Munnar then check our India travel guides.